Droseraceae
| | |
| --- | --- |
| | |
| | One of the most beautiful sundew-flowers: Drosera menziesii |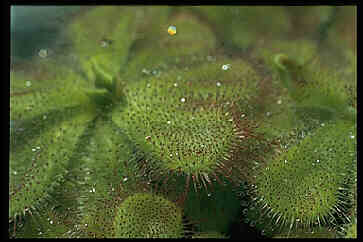 Drosera cuneifolia 'undulata'
This Sundew is one of the most spectacular Drosera with rosetts over 10cm in diam., sometimes with 1meter long roots! Therefore you have to use a deep pot for cultivation. The soil should be a mix of 1:1 peat and quarzsand.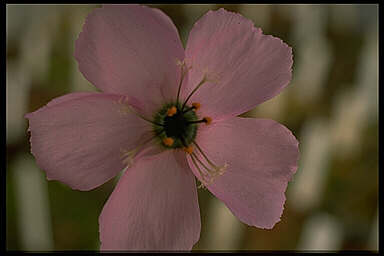 Drosera cistiflora
One of the most beautiful sundews is Drosera cistiflora. It's flower is more than 4 cm in diameter and red, yellow, white or lilac with a black center.
In my greenhouse the plant is growing from oktober to april in very wet conditions. During summer I keep it rather dry, watering only a little bit for the remaining roots.
| | |
| --- | --- |
| | |
| Drosera liniflora, near to Drosera cistiflora, but | not so spectacular large flowers |
---
Back to my homepage: Carnivorous Plants of the World